Our December "pick of the month" is, of course, the mighty sports jacket!
---
A quality sports jacket is an important piece of menswear that every man should have in his wardrobe for the Autumn/Winter seasons. It's super practical for the cold months, sturdy, versatile AND can dress up almost any outfit, to keep you looking great whatever the weather.
To show off our appreciation for this must-have piece, we thought it would be a great idea to share with you some of our top picks, straight from our store hangers.
But first, what is a sports jacket AND why should you get one?
A sports jacket is named this way as it was originally worn for outdoor sporting activities such as hunting. Unlike a blazer or suit, a sports jacket is more of a casual piece and is meant to be worn with non-matching trousers.
They are often made from highly durable and hardy materials like wool (tweed is particularly popular), which makes them perfect for the cold, rainy weather we get here in the UK during Autumn and Winter. These materials are long-lasting, often water repellent and are excellent insulators, which means they'll keep you warm and dry!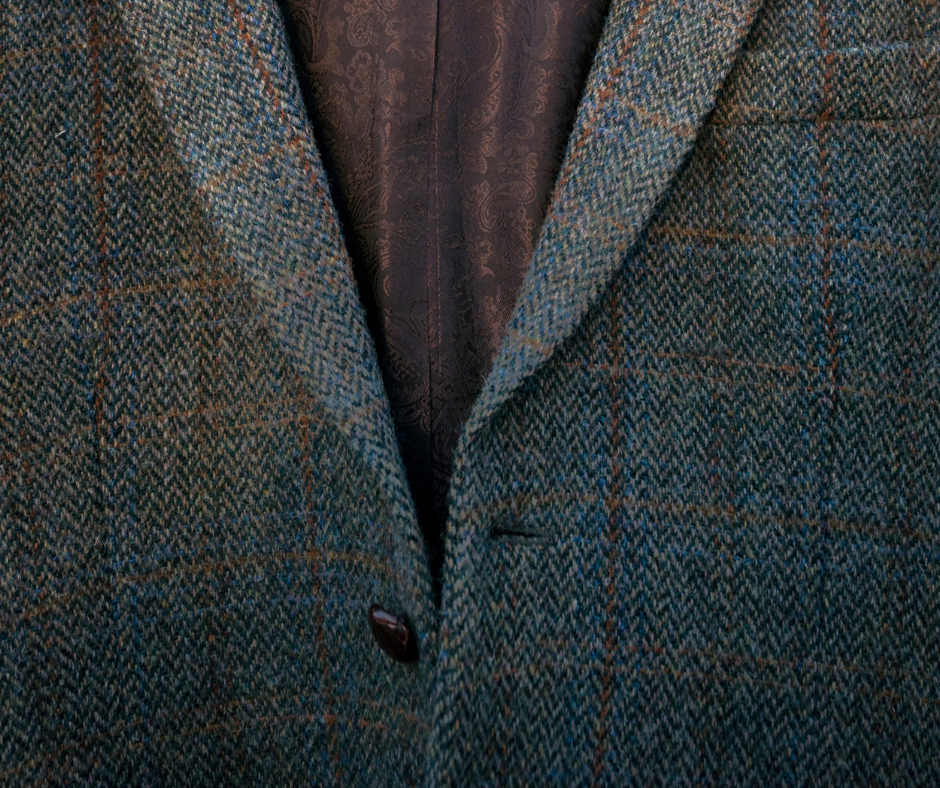 You can also find sports coats made from linen, cotton, corduroy and other materials.
Sports jackets come in a variety of interesting textures and patterns, which further add to their more rugged, rustic appearance. Some very common patterns include checks and herringbone.
How to wear a sports jacket?
The casual nature of these jackets means that they work great with almost any outfit and can instantly upgrade your look. Whenever you feel like a blazer would be too much, a sports jacket is often the perfect choice.
Wear it with a button-up shirt (no tie), a crewneck sweater and some slim-fit trousers for a smart-casual look that looks polished but feels a little more relaxed.
You can also wear it with a simple tee and jeans for a casual, yet put-together look.
Here are some of our favourite sport jackets of this season:
No.1: Digel, Prince of Wales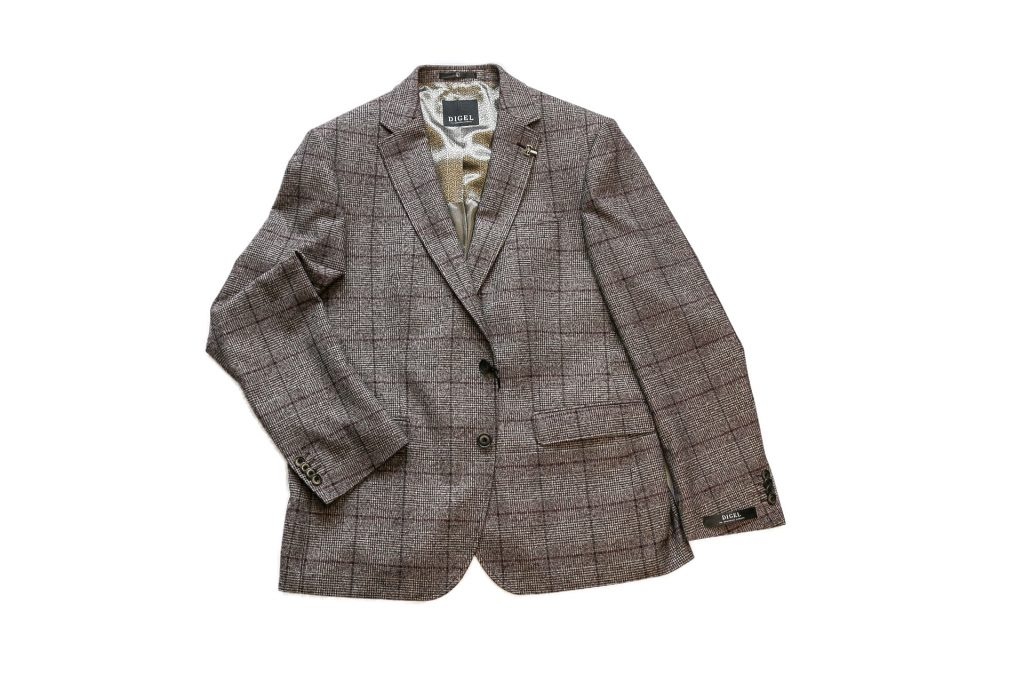 A truly classic and timeless design. This brown jacket comes in a Prince of Wales check and a modern fit for that effortlessly elegant look.
It's made of a polyester viscose mixture – see more details in the photographs below.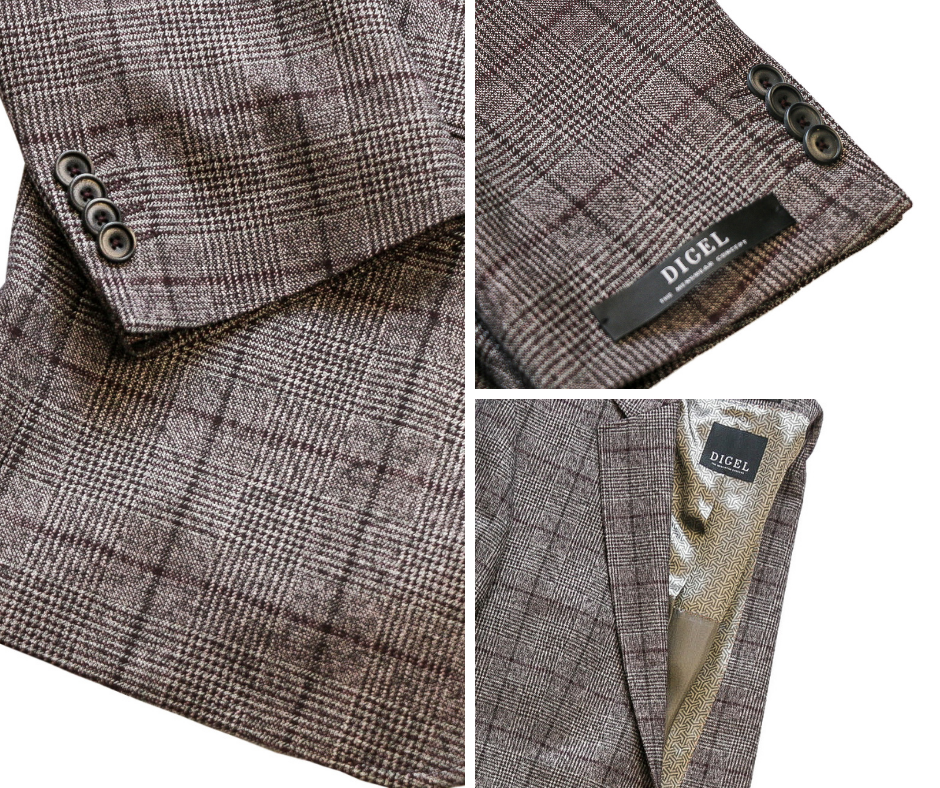 Pair it with: ​A pair of dark trousers or jeans and a plain, chunky knit for a night out at the pub. Accessorise with some gloves on a colder day.
Retails at: ​£249.00.
---
No.2: Hugo James, Traditional Green Tweed
This traditional green, herringbone jacket is a great choice for a smart-casual setting. Made with British Tweed, 100% wool and features a red over check pattern.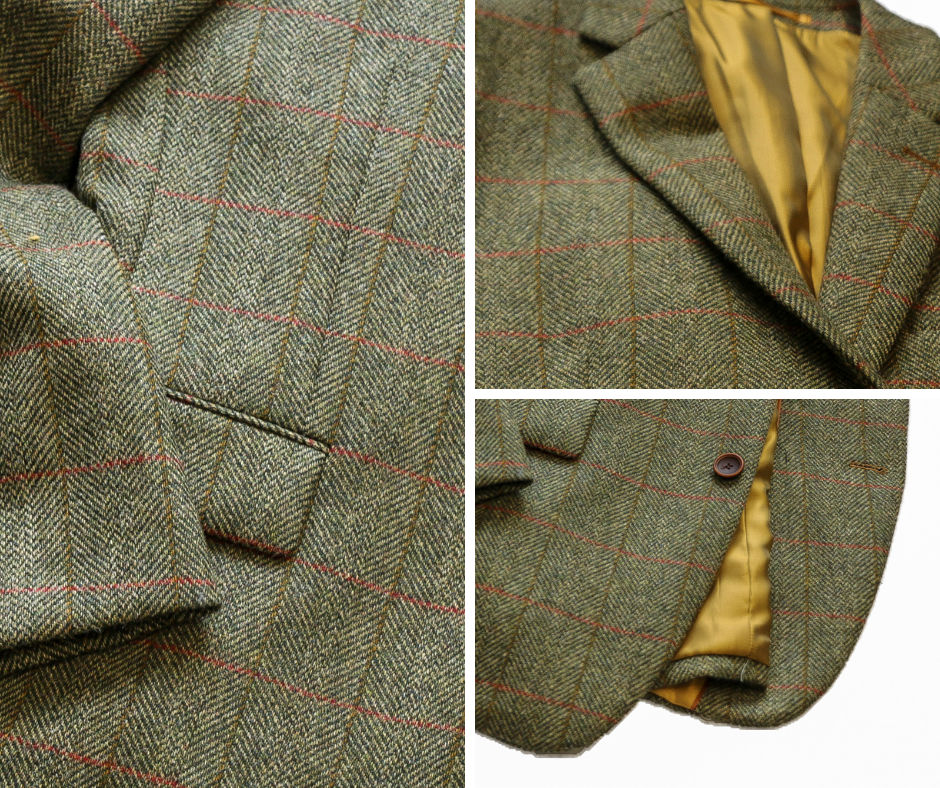 Pair it with: It would look great with a shirt and tie, shirt and v-neck or even just a button-up on its own. A white shirt with a simple check pattern in a colour that compliments the jacket would look brilliant!
Pair this with some dark denim trousers for a more modern, youthful look.
Retails at: ​£265.00
---
No.3: Hugo James, Blue Herringbone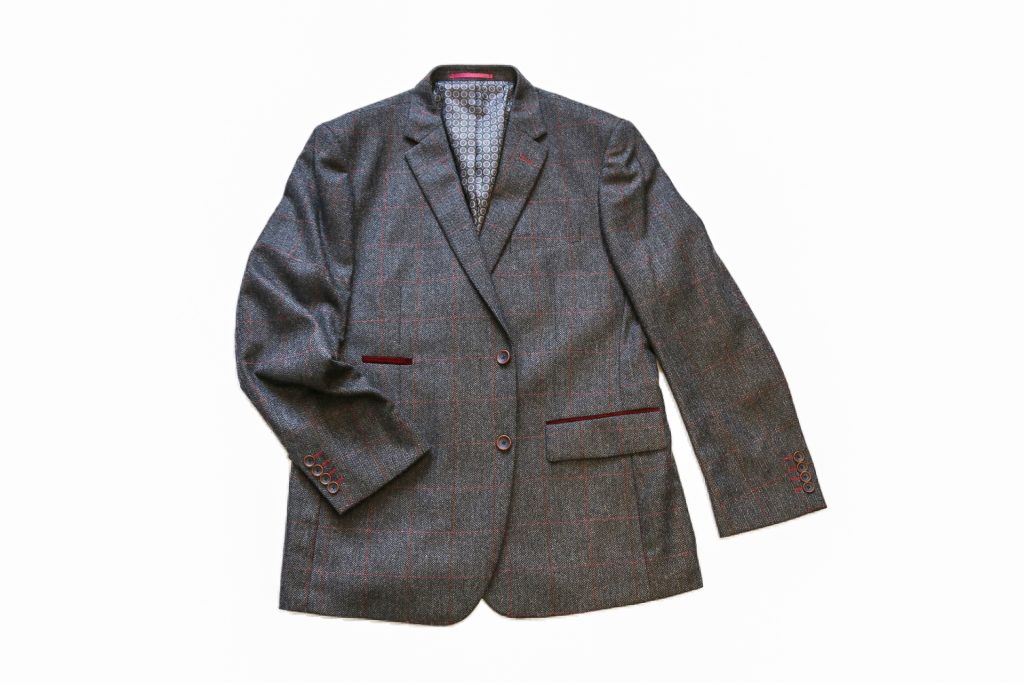 For that sophisticated yet relaxed look, choose this blue herringbone jacket with red overcheck pattern and red velvet detailing. A great choice for the upcoming holidays!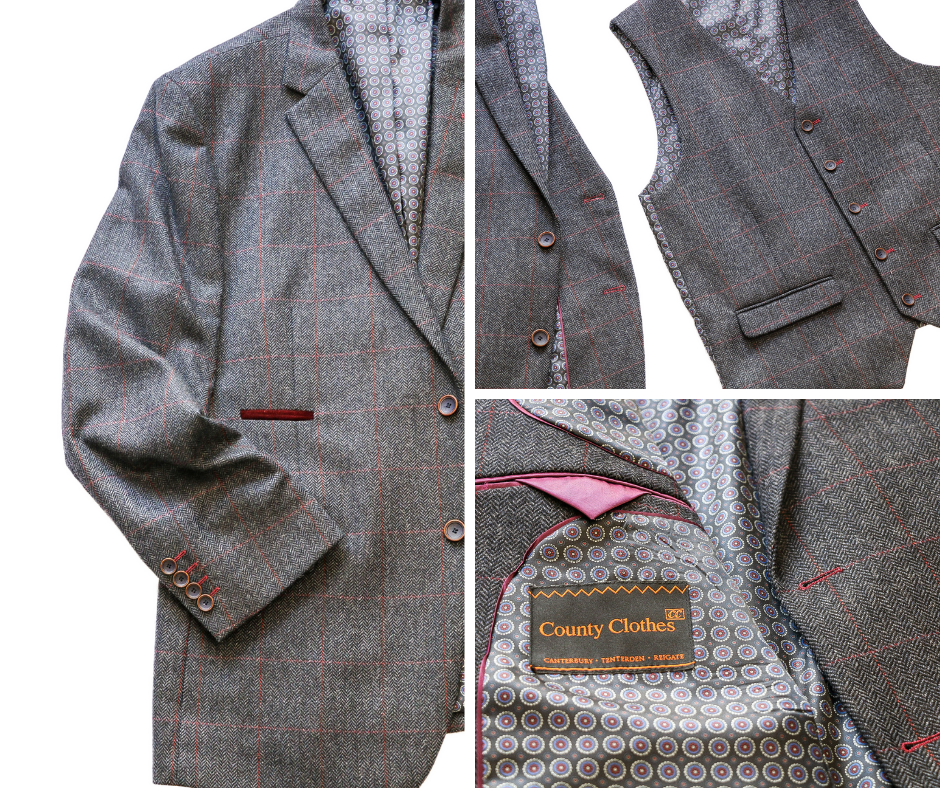 Pair it with:​ You can't go wrong with a matching waistcoat. To keep things modern and relaxed, wear this combination with a button-up shirt (no tie) in a subtle pattern like check or stripe. You can keep the top buttons undone.
Pair this with some slim fit trousers in a dark shade – perhaps black or navy blue – or some dark jeans.
Retails at: ​£225.00
---
No.4: Hugo James Tweed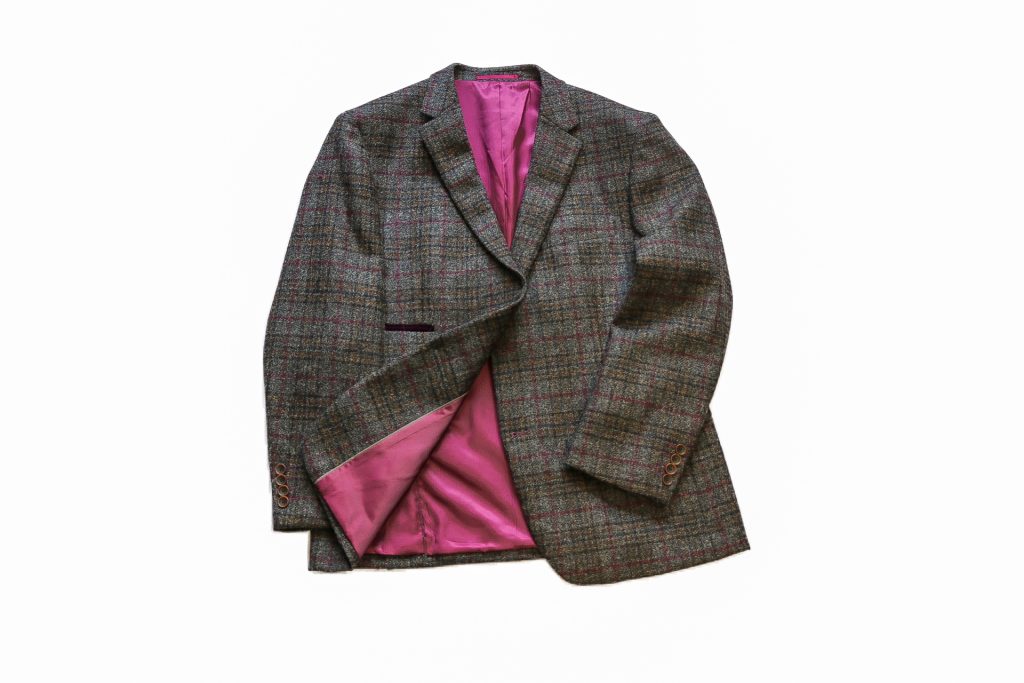 We love the texture and sturdy feel of this Hugo James jacket. It's made of British Tweed, 100% wool. Just look at those brilliant details!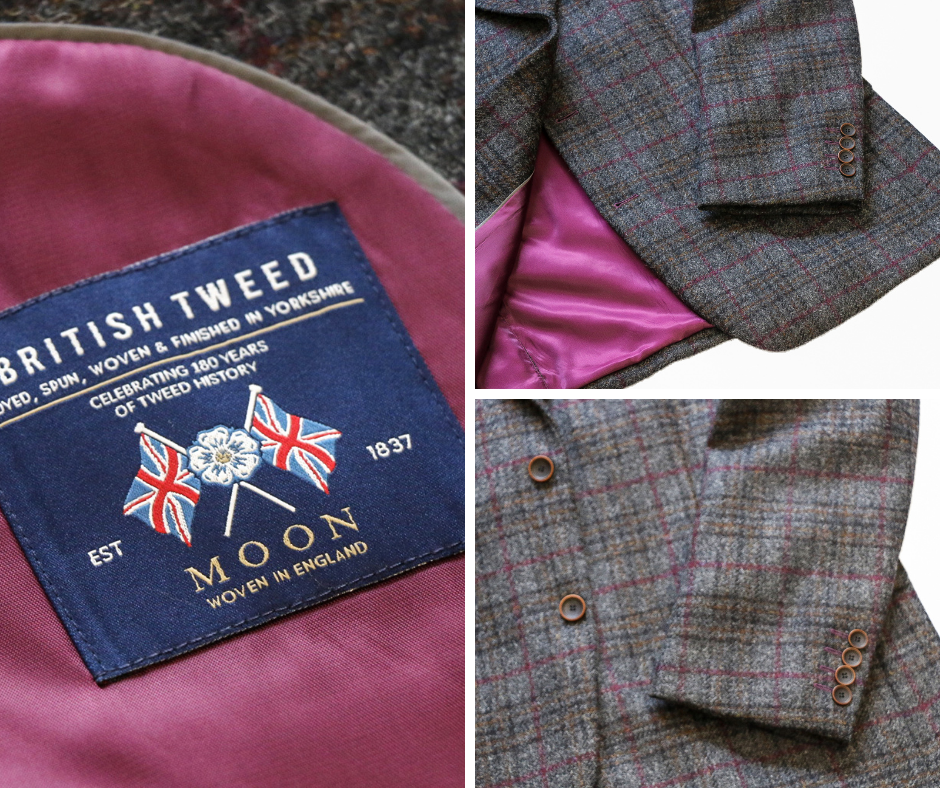 Pair it with: ​A nice crew neck sweater during the day, add a little button-up shirt underneath at night – and you're good to go!
Retails at: ​£265.00
---
No.5: Hugo James Velvet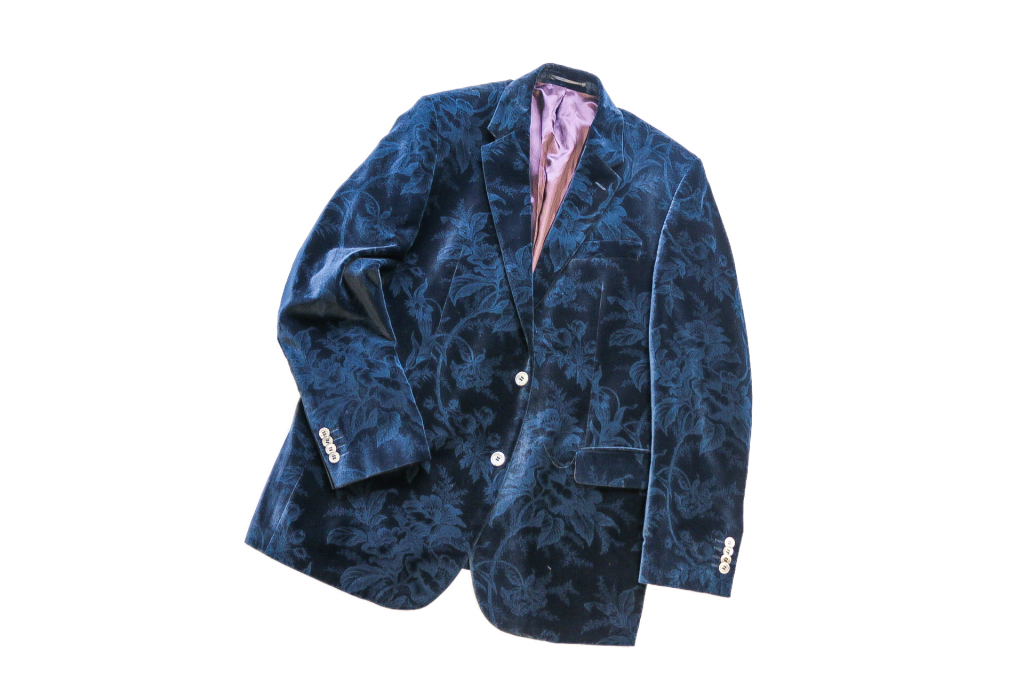 Our last piece is great for a man who wants to infuse his outfit with a little more personality. It is a blue velvet with a floral print from Hugo James.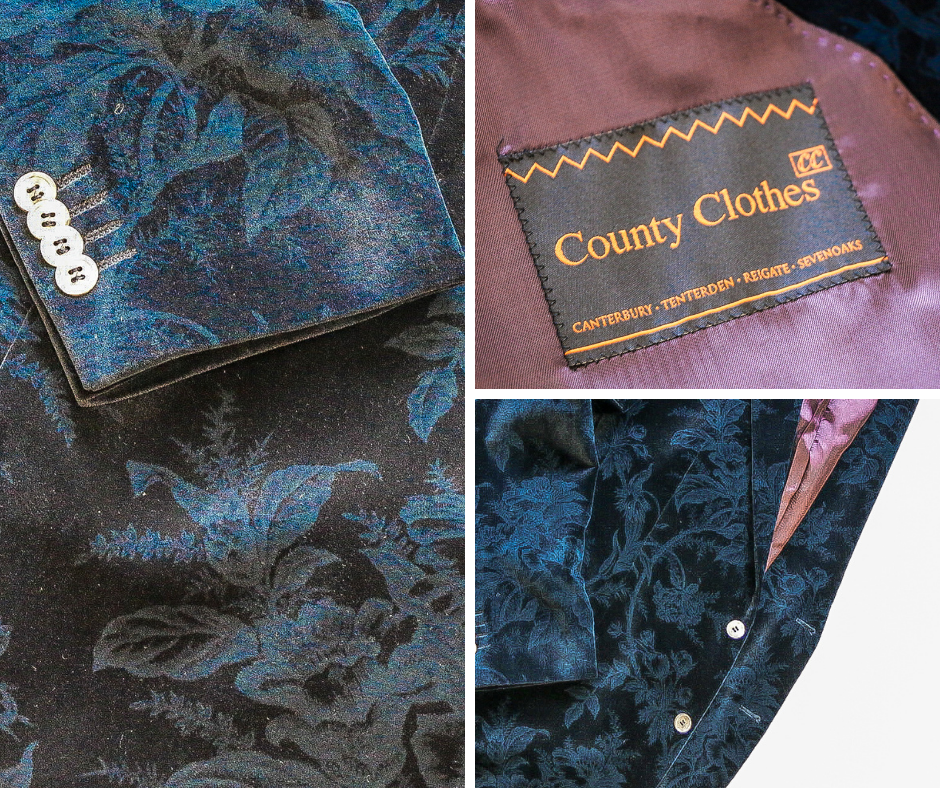 Pair it with:​ A plain, button-up shirt (tie optional). Try white or match your colours to the ones on the jacket: black or blue. This jacket would also look great with a turtleneck sweater.
Whatever you wear underneath, make sure that it's plain to avoid clashing with or distracting from the floral print. To keep it modern, pair it with some slim-fit trousers (jeans are always a good choice).
Retails at: ​£295.00
---
Find us on Facebook and Instagram to see more special pieces as part of our "Pick of the Week" series!
If you enjoyed this post, you might also like our Gentleman's Guide to Sweaters and How to Look Dapper While Working from Home articles.
---
SIGN UP TO OUR EMAIL LIST!