September is finally here, which means autumn is right around the corner and with it the cold British weather. A chilly morning might feel like the perfect opportunity to hide under a baggy jumper, but autumn brings so many new opportunities to menswear that you shouldn't overlook…
THE IMPORTANCE OF A GOOD SWEATER
A good sweater is a menswear essential that's as versatile as it is fashionable. It will not only keep you warm as the days get colder but it will also help to bring your outfit together and add more interest through textures and layering. A sweater can be worn on top of things, under things and on its own. It can help you dress up an outfit or make it feel more relaxed and casual.
This guide will help you understand what types of sweaters are out there and how best to wear them.
THE PERFECT FIT
At County Clothes we keep emphasizing the importance of the right fit. Due to the nature of its fabric, a sweater is tricky, expensive and sometimes impossible to get altered. For this reason, it's important to find one that fits your build nicely.
Here are a few tips you should remember:
You want the shoulder seams to line up with the end of your shoulders for better definition in the upper body.
Your sleeves shouldn't be too baggy or tight. For the most flattering fit, they should hug your arms without looking like 'second skin' and pinching at your armpits. Your cuffs should finish at the wrist.
You don't want your sweater to be too long – sitting just below your belt line is perfect.
Go for a slim fit. It might feel tempting for a more self-conscious man to hide underneath lots of extra fabric, but a big sweater will always make you look bigger and will make you lose all definition in the upper part of your body. No matter your size, your sweater should fit closely to your torso with around 1-2 inches of loose fabric on each side.
DIFFERENT TYPES OF SWEATERS:
A crew neck:
Named after fishermen who originally wore this type of sweater.
A crew neck is a classic design that features a close-fitting, rounded neckline (see photo below). This style of the neckline is highly versatile and can work with many outfits. It will draw more attention to the upper half of the body, creating more structure if you get your fit right.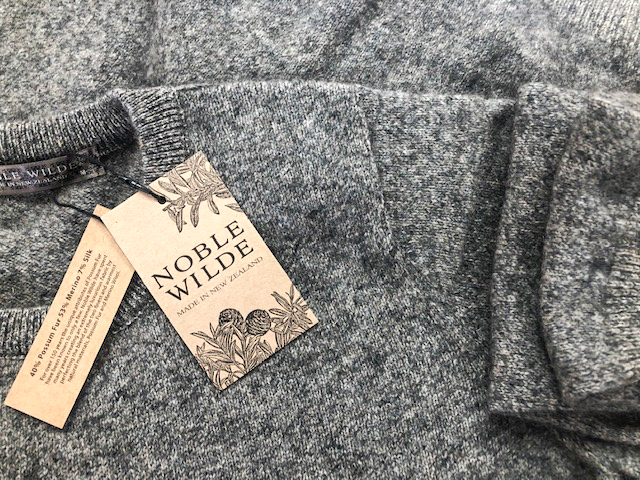 How to wear it:
A crew-neck sweater is perfect for layering under a jacket or blazer or/and over a button-up shirt.
Wear a lightweight crew-neck sweater with some slim, dark jeans and a white button-up shirt underneath and you have yourself a simple, classic outfit that's both comfy and will keep you looking sharp.
Choose a thicker, cable knit crew-neck to wear over a t-shirt or to add some interesting texture to your look.
When wearing a shirt underneath, choose one with a strong collar that will provide more structure. For this neckline, it's best to keep your collar tucked in.
For more guidance on choosing the right colours to compliment your skin tone, check out our blog post on how to wear a short-sleeved shirt ​here​.
A turtleneck:
Originally worn by fishermen and the navy for its built-in scarf-like protection. In the early 1900's it was worn as a rejection to traditional formal attire (the anti-tie look).
A turtleneck sweater is a perfect choice for autumn as it will protect your neck from the cold and add a sense of elegance and sophistication to your look. It can also be a real statement piece!
How to wear it:
Wear it with a suit instead of a shirt and tie. Choose colours that compliment the rest of your outfit. Dark hues of burgundy or olive will work great underneath a black suit.
Wear it under a blazer with a pair of dark jeans. It will pull your outfit together.
It will work best on a man with a strong jawline and features as it will draw attention to your face and upper body.
A V-neck:
A v-neck sweater is perfect for a man who's going for a smarter, more traditional look than the crew-neck allows. Its V-shaped neckline leaves enough space for a shirt and tie to be worn underneath and helps to display them nicely. This makes it a superb choice for a smart-casual setting.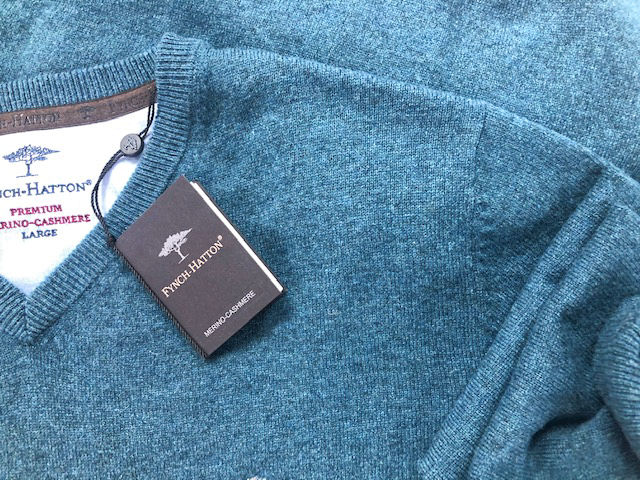 How to wear them:
Whether you're wearing a tie with it or not, make sure that your collar is tucked into the 'v' for a put-together, polished look.
Unlike a crew-neck, a v-neck sweater doesn't look too great when worn over a t-shirt.
When it comes to the right fit, make sure that the 'v' doesn't go past your armpits. It also shouldn't be too wide – with just enough space for the collar to stay tucked in. Any extra space will make for an untidy look.
The most classic option is to wear it over a white button-up shirt with some slim chinos and boots. You can also style this outfit with dark jeans and a sports jacket.
A v-neck sweater can be used to dress down a formal outfit and provide extra warmth during the colder months. Wear it over a shirt and underneath your favourite suit.
A shawl neck:
A shawl neck sweater features a wide, rolled collar that narrows until it meets, forming a 'v-shape'. This design originated from the American military sweaters. The shawl neckline also comes in a button-down cardigan style. Perfect for creating a sophisticated look that's more on the casual side. Not to mention, it's an extremely cosy thing to have wrapped around you on a chilly day.
How to wear it:
Wear it like Daniel Craig by layering it on top of a button-up shirt, no tie, with the top unbuttoned. Or simply throw it on top of a white t-shirt for something much more relaxed.
Make sure that the fit is slim – definition of shoulders and arms can quickly be lost under too much excess fabric.
As it is a thicker sweater, it can be worn instead of a jacket.
A zip neck:
A zip-neck or a half-zip sweater is perfect for the unpredictable weather of the autumn season. Choose it for casual occasions when it's especially important for you to stay comfortable but you still want to look sharp. Great for a windy walk to the park with your family, a shopping trip, travelling and it can also be comfortably worn around the house.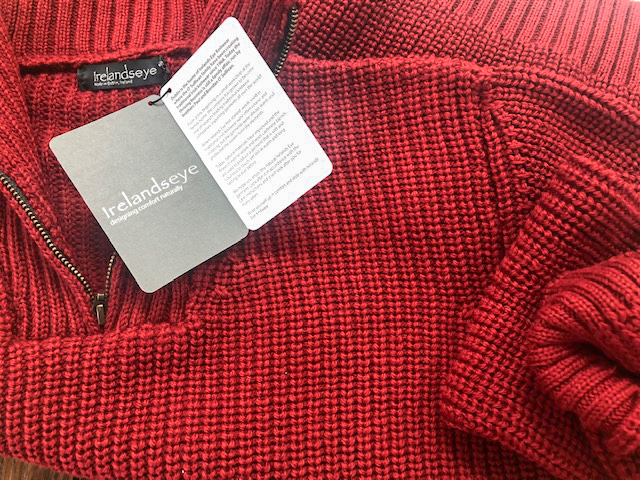 How to wear it:
A zip neck sweater has a more athletic, casual feel to it so it'll look perfect underneath a sports jacket.
Wear it on top of a t-shirt or a casual shirt.
A cardigan:
Cardigans are sweaters that can be worn open or closed.
How to wear it:
Wear it buttoned up on top of a shirt and underneath a coat or jacket. Tie optional.
A chunky, zip-front cardigan is more casual and athletic in appearance whereas a button-down cardigan is more elegant. There are also cardigans that hang open with no buttons – choose the one that works best for you and your style!
Use cardigans made with lightweight fabrics for layering and heavier ones on their own as a top layer. Wearing a chunky cardigan unbuttoned can be used in place of a jacket.
---
You might also like: 3 Key Parts of a Gentleman's Autumn Wardrobe
---
Follow us on Facebook and Instagram for more men's fashion tips and our "Pick of the Week" series.
---