We're updating our opening times!
---
We're pleased to announce that all of our stores are now open from Monday to Saturday, 9:00 am to 5:30 pm.
Pop in to say hello on your next visit to Canterbury, Reigate, Sevenoaks, Bexhill-on-sea or Tenterden!
---
Quick reminder: you can also find us online at onlineandlocal.co.uk.
---
You might also like: A Gentleman's Guide to Sweaters.
---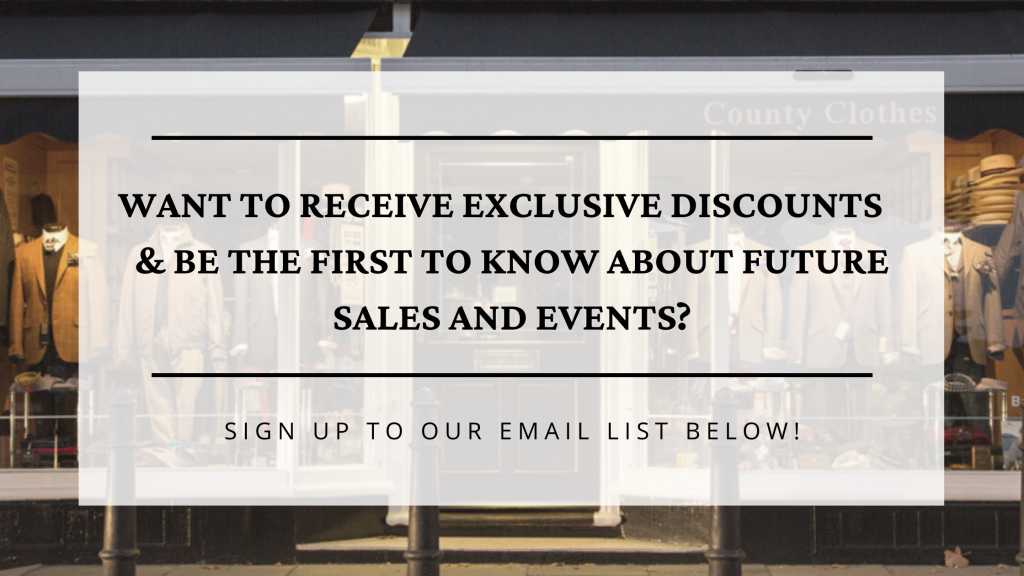 If you'd like to stay up to date with all of our latest news and events, consider signing up to our email list. You will be the first to know about future sales, discounts, changes to opening hours and more.
Sign up below in the footer section!