Christmas is almost here and we couldn't be more excited! As a special surprise for you, we've made some changes to our December opening hours…
---
To help you shop your favourite menswear brands this holiday season, we decided to extend the opening hours of most of our stores.
Between now and Christmas, our Canterbury, Tenterden, Reigate and Sevenoaks stores will be open to our customers for Sunday trading.
Our Tenterden and Reigate stores will also be open till 7 pm on Fridays. Our Canterbury store will be open till 7 pm on Thursdays.
We hope to see you there!
---
Quick reminder: you can also shop our Christmas gift ideas at onlineandlocal.co.uk and virtually-tenterden.co.uk. If you're stuck for ideas, take a look at 2020 Christmas Gift Guide.
---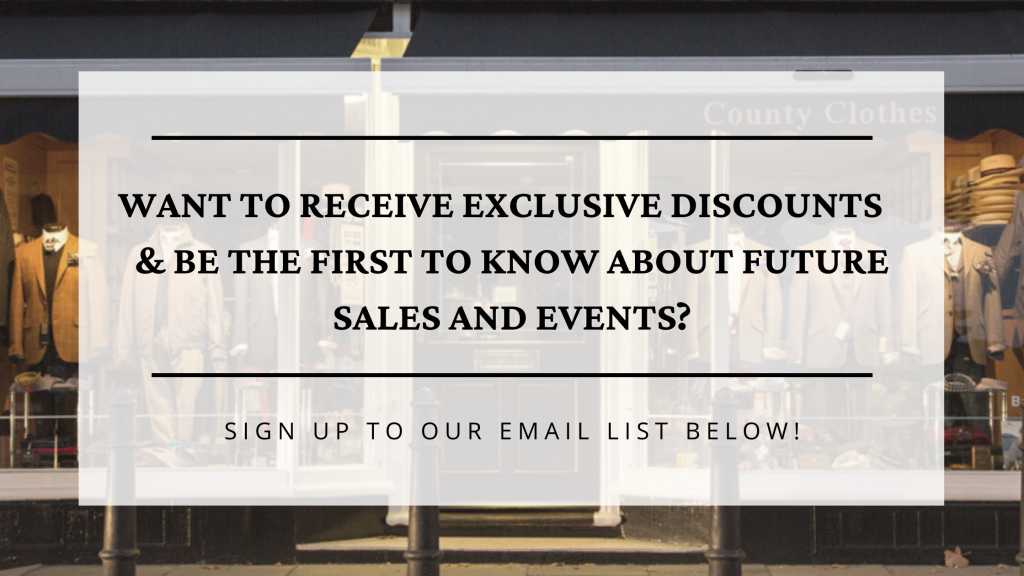 If you'd like to stay up to date with all of our latest news and events, consider signing up to our email list. You will be the first to know about future sales, discounts, changes to opening hours and more.
Sign up below in the footer section!