County Clothes Menswear will continue to cater to your menswear needs during the third national lockdown. Find us on social media to stay up to date with our latest news and events. Facebook | Instagram | Twitter
---
Due to the latest lockdown announcement, we will, unfortunately, be unable to reopen our stores for some time. We'd like to reassure you that we will continue to offer home delivery with a selection of goods for your perusal.
If you'd like to get in touch with us, you can do so by:
This will ensure that we get back to you as fast as possible, as our individual branch emails are currently not being monitored.
You can also find some of our products online, at onlineandlocal.co.uk and at virtually-tenterden.co.uk.
We'd like to thank you again for your continued support at this time. Please keep safe and take care of each other, and we look forward to seeing you all again soon.
---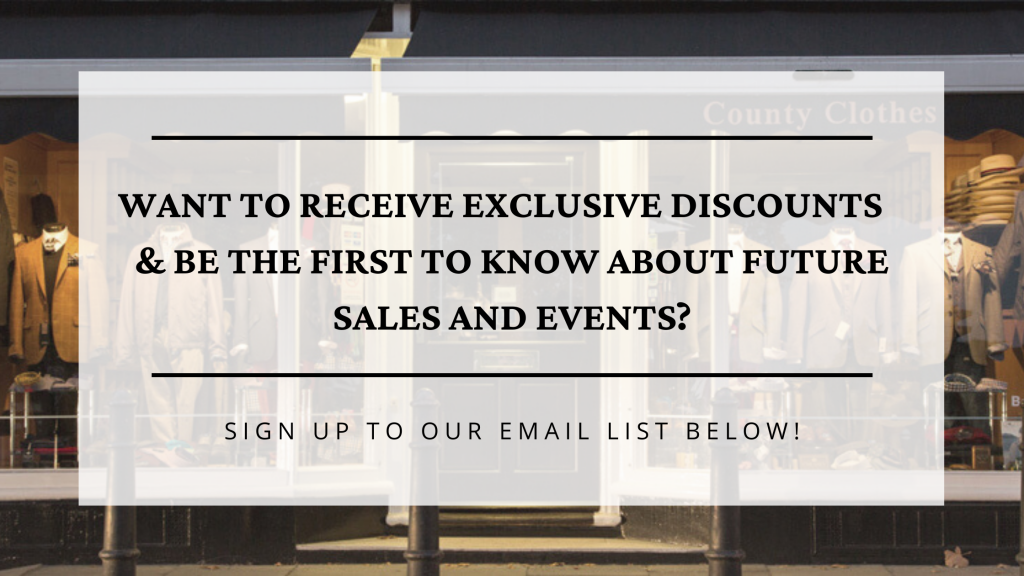 If you'd like to stay up to date with all of our latest news and events, consider signing up to our email list. You will be the first to know about future sales, discounts, changes to opening hours and more.
Sign up below in the footer section!