Learn more about the history of County Clothes…
Did you know that at County Clothes Menswear we have been serving our stylish customers for over 40 years? Let's take a look at how it all started!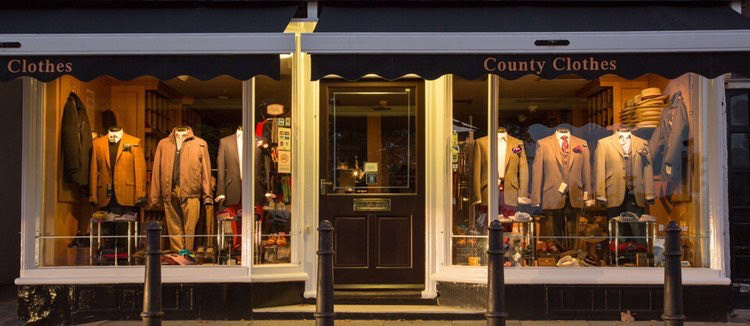 County Clothes was founded in 1976 by Robert Midlane and Bryan Weller. At the time, Bryan was a manager of a men's clothing store in Canterbury and Robert was his regular customer.
Impressed by the quality of personal service he always received from Bryan, Robert proposed that the two of them go into business together and open their own store.
Robert owned a retail building on St. Margarets Street in Canterbury, which is where the original store still stands to this day and where it's been serving its customers for over 40 years.
During this time, County Clothes has built up a loyal following of customers, building on the strong ethics of outstanding personal service and fine quality merchandise.
A brief timeline of our history: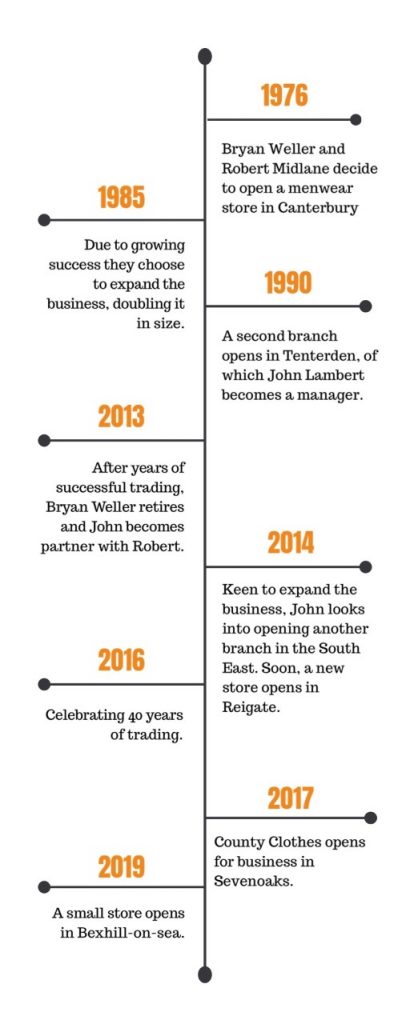 ---
Follow us on Facebook and Instagram to keep up to date with our "Pick of the Week" series.
You might also like: How to Look Amazing in Your Wedding Suit.