The current situation in the UK has many of us working from home right now.
While your days begin to feel more relaxed and flexible, a temptation arises to let yourself go a bit. After all, you're not running into meetings with clients and no one would know if you stayed in your sweatpants all day long.
Well, we're here to tell you why that's not such a good idea and give you some tips and guidance on what to do instead. Let's jump right into it.
Stick to that tried-and-tested morning grooming routine.
Although the newfound flexibility of working from home can make the prospect of a cheeky lie-in very appealing – especially while you're struggling to keep your eyes open in the morning – this will come at a cost of compromising the way you look and feel for the rest of your working day.
Give yourself that time in the morning to shower, shave and perform all of your morning rituals, and you'll leave the bathroom feeling renewed and replenished. Not to mention, looking sharp and fresh, fully ready for the day ahead.
If you're looking for that extra something to help you start your morning on the right foot, try Mr Taylor's Shaving Cream, £14 for a rich leather that will leave your skin feeling deeply nourished and moisturised.
While you're at it, why not follow up with the classic scent of Mr Taylor's Sandalwood Aftershave Lotion, £35. Both products are available from our store.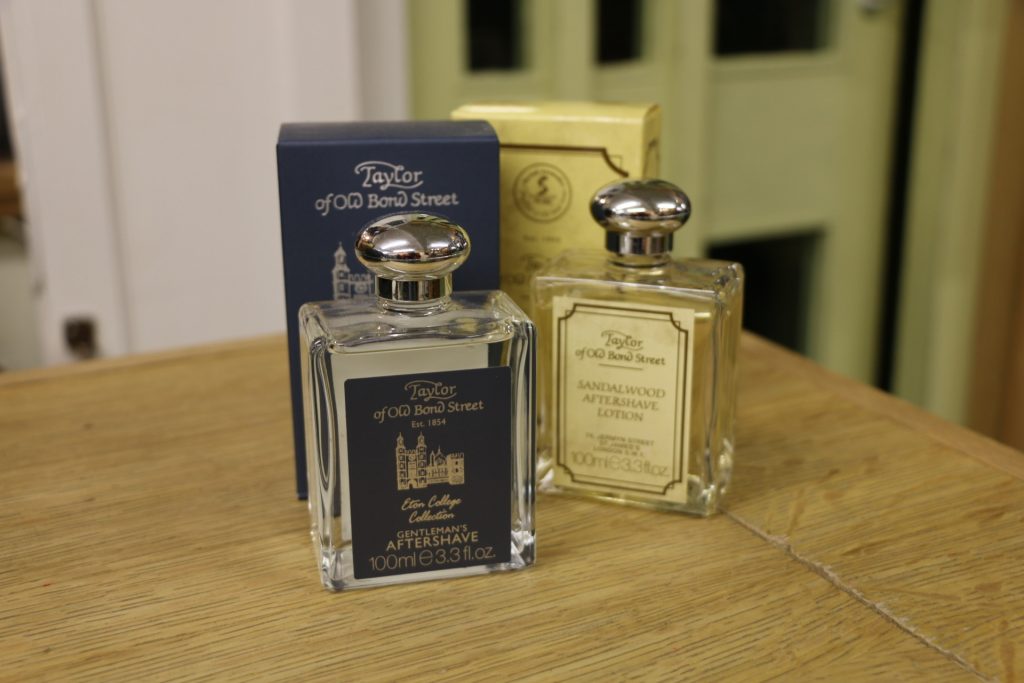 Stick to your work-day routine and a more refined appearance will not be the only benefit you reap! Getting ready in the morning gives you that little buffer time you need between waking up and working to gather your thoughts, helping you to mentally prepare for the work ahead.
And it will keep you ready for any video calls that come up!
Next, dress for success.
You might feel like dressing up for a day of working from home sounds absolutely ridiculous. Isn't one of the perks of working from home that you can wear whatever you want?
But hear us out!
A 2012 study shows that wearing clothing that has symbolic meaning influences your psychological processes. For example, a lab coat is associated with attentiveness, so physically wearing it can improve your performance on attention-related tasks.
Another study found that participants who dressed in workplace clothing felt more authoritative and competent.
These findings speak for themselves: by putting on presentable clothes you're helping your mindset to switch from home mode to work mode, which means you'll be ready to procrastinate less and achieve more.
How formal should you go?
Of course, no one expects you to lounge around the house wearing a full-on suit or even a blazer. Instead, opt for a smart-casual outfit that will keep you looking far more stylish than sweats, without sacrificing too much of the comfort.
The classic 'button-down shirt and pants' look.
When in doubt, this classic combination is always a good idea. Choose a short sleeve or dress down your outfit by opening the top buttons, or rolling up your sleeves.
Pastel colours give a more relaxed appearance that's better suited for the home environment than a white shirt. Subtle patterns, checks and stripes are all great choices.
Check out our new Spring Collection for some inspiration, featuring the brilliant Giordano Modern and Regular Fit in both short and long sleeve, £59.50-£89.50.
Sweaters – an absolute staple for an elegant man.
We love sweaters for how versatile they are! They can be dressed up with a collared shirt or dressed down with some jeans. Either way, they're a great way to make your outfit look more put-together and comfortable at the same time.
Opt for the classic v-neck or crew-neck or even a shawl collar cardigan to class up your look. If you're not a fan of the button-down in a work-from-home situation, a simple turtleneck or a polo neck sweater is the way to go!
Looking for something even more relaxed?
If all of this is still a bit too much for you, opt for a henley shirt or a long sleeve polo shirt, which will give you a slightly more structured and presentable appearance than a casual t-shirt.
Small details can bring an outfit together!
Pair your outfit with a nice watch or pull it all together with a classic, sophisticated scent. Our Milano Cento, £29.50-£49.50 is one of our all-time favourites!